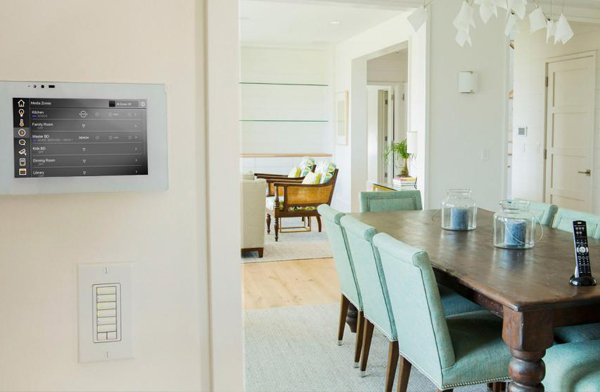 EXCEPTIONAL ENTERTAINMENT
ELAN reinvents home entertainment with complete control and unmatched convenience. A single, elegant interface lets you enjoy consistent experiences across multiple devices; from your ELAN remote, ELAN touch panel, personal tablet or phone. However you choose to interact with ELAN, our intuitive interface remembers your preferred actions and will respond accordingly—creating a completely custom, personalized experience. By anticipating your needs, ELAN empowers family members of all ages and tech-savviness to enjoy a fully connected lifestyle without a second thought. Personal, scalable, simple.
SECURITY AND SAFETY
With just a single touch of a button. ELAN will turn off the lights, ensure the garage is closed, doors are locked, and your security system is activated. With the convenience of remote access, you can receive alerts, arm, or disarm the system from your mobile device—whether you're at home or a thousand miles away. ELAN lets you check in on your kids and even switch on your security system remotely. And if you're coming home after dark, ELAN keeps you feeling safe by activating an illuminated path from driveway to door.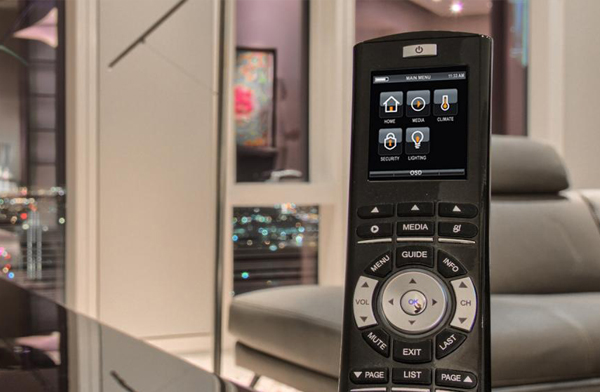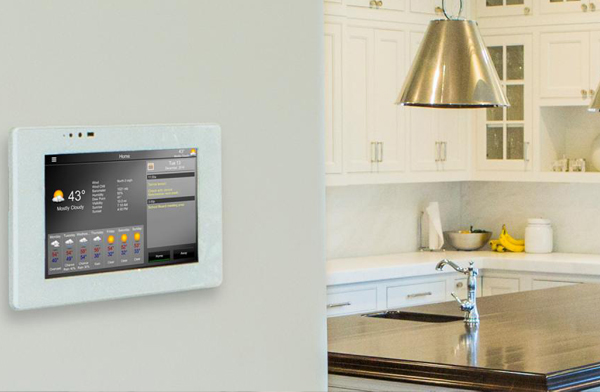 ENVIRONMENT AND ECONOMY
ELAN keeps your home comfortable and energy-smart without a second thought. Intelligent features automatically anticipate your needs for indoor temperatures, managing shades, heating or cooling systems. Remote access also helps you heat and cool more efficiently, turning off systems from your smartphone or tablet if you'll be away for longer than expected. Finally, ELAN provides a detailed history of your energy consumption, enabling you to monitor usage and make informed decisions without opening a single utility bill.
CONNECT AND COMMUNICATE
You can even link multiple ELAN homes, so you can check on the kids at Grandma's house just as easily as looking into the next room. With a single, elegant interface across all devices, ELAN keeps you connected to your loved ones—wherever they may be. When integrated with security cameras, ELAN delivers a full view of your surroundings as well as two-way conversation, helping you monitor a baby in the next room or a triggered sensor light outside, and all without moving more than a finger. Experience complete control, convenience, and peace of mind whether you're at home, at work, or on the go.